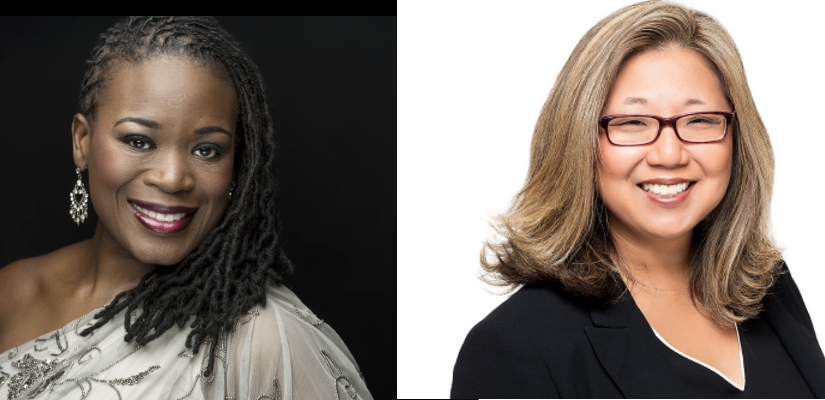 The Narrative of a Slave Woman: an exploration of American Spirituals
This unique program is a powerful presentation examining the issue of slavery by combining musical performance with spoken slave narrative accounts.
---
Guest artists Dr. LaToya Lain and Dr. Casey Robards have presented this program at universities and churches throughout the country. Performing spirituals combined with extensive narrative puts this music in context and highlights the importance of these marvelous works. The event will be informative, enlightening and moving.
Saturday, September 21, 2019
The Venetian Salon of John Knox Village
The Narrative of a Slave Woman
Dr. Latoya Lain, soprano
Dr. Casey Robards, piano
John Knox Village
Village Centre Auditorium
651 SW 6th Street
Pompano Beach, FL 33060
Last Saturday evening LaToya Lain and Casey Robards took us on an intimate journey of the American Negro Spiritual that helped us to better understand the pain and the hope of the slave. The performance, entitled "The Narrative of a Slave Woman," is a powerful presentation examining the issue of slavery by combining musical performance with spoken slave narrative accounts. In addition to being world class performing artists, Dr. Lain and Dr. Robards are both musical scholars and educators at major U.S. universities who have collaborated to present a powerful narrative with music to create an original piece of performance art that highlights the importance of these marvelous works. 
The depth and multi-colored beauty of Ms. Lain's voice combined with her regal bearing and a true and commanding presence is a force one does not often encounter. Together, with Ms. Robards technical and artist expertise, they commanded the audience's attention from the moment Ms. Lain slowly and reverently stepped into the light on stage. The luscious timbre and sounds were almost too much to imagine. She sings from a place of experience and personal knowledge that only persons who've experienced the pangs of racism, rejection and marginalization in America can understand.
Ms. Lain and Ms. Robards perform the music of the great African-American spirituals both in this country and abroad, teaching people about this music and with the hope that this rich, broad, and culturally important repertoire will feature more prominently on our concert programs and in our schools. The Negro spiritual is not just a sorrow song but also contains an irrepressible sense of triumph and a belief that in the end, "everything is gonna be alright." In today's world, this is a message we all so desperately need to hear.
We are forever in your debt, dear LaToya and Casey, for taking us on this 'journey" and so tenderly, yet securely, holding our hands and comforting us with your profoundly insightful artistry! -Willie Riddle
Dr. Casey Robards, Piano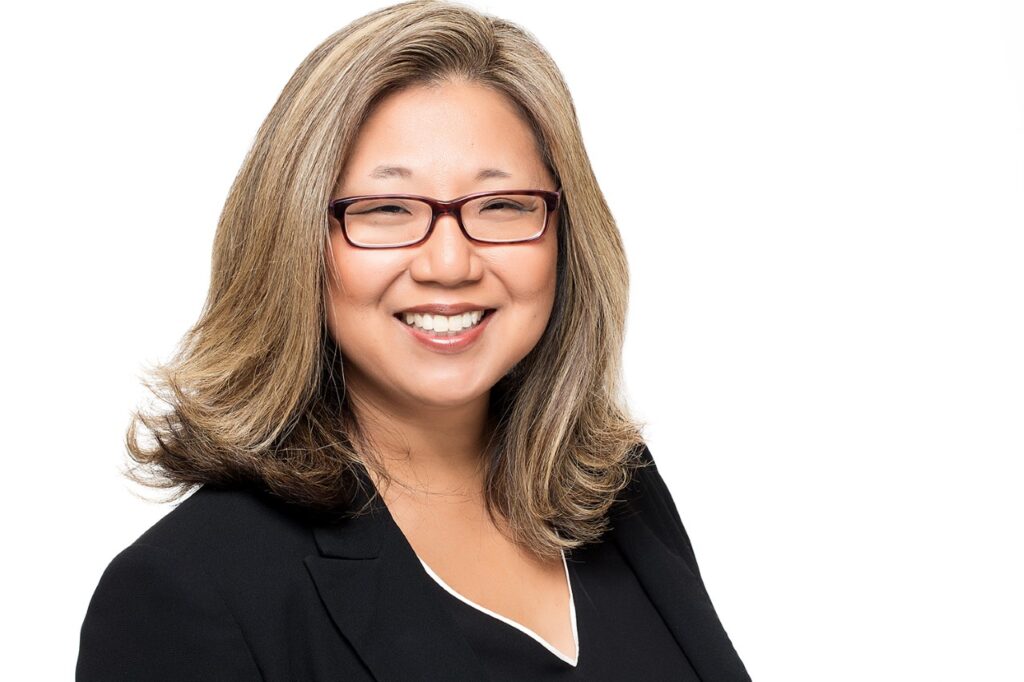 Known for her musical sensitivity, collaborative skill and versatility, pianist Casey Robards has given recitals throughout the United States, Europe, Central and South America and Asia. Her repertoire includes art song, opera, musical theatre, gospel and popular vocal music, string, brass and wind chamber music, solo piano and new works.
Dr. Robards is currently on the faculty of the University of Illinois. Previous faculty appointments include Indiana University, Oberlin Conservatory (postdoctoral) and Central Michigan University. As an alum of the University of Illinois Black Chorus, and after serving for several years as its principal musician/assistant conductor, Dr. Robards has twice been an invited faculty clinician for the Black Sacred Music Symposium, a biennial conference.
At the Bay View Music Festival, Casey is Conductor/Head of Collaborative Piano for the summer opera programs and pianist/coach for the American Spiritual Intensive. In 2017, Robards served as associate music director of the University of Kentucky world premiere of "BOUNCE: The Basketball opera" co-produced with Ardea Arts and made her Carnegie Hall debut accompanying baritone Christiaan Smith in Top 40 radio hits re-imagined as art song. Casey is interested in the intersection of music and social justice and has led benefit recitals for Musicambia, a non-profit organization that creates music conservatories in prisons.
Dr. Robards has recorded projects of spirituals and various classical music works by underrepresented composers with singers Ollie Watts Davis, Angelique Clay, Henry Pleas, violinist Fangye Sun, and oboist, Sara Fraker. Robards attended the Tanglewood Music Festival where she received the 2004 Henri Kohn Memorial Award for most outstanding fellow. She has a D.M.A. in Vocal Coaching and Accompanying from the University of Illinois. Her dissertation on the life and music of John D. Carter (1932-1981) may be found online.
Dr. LaToya Lain, Soprano
Applauded for her "wonderfully rich," "powerful," and "captivating" voice, American singer LaToya Lain, a native of New Orleans, Louisiana, studied voice at the University of Cincinnati – College Conservatory of Music, Florida State University, and the University of Nevada, Las Vegas. Before joining the voice faculty of the University of North Carolina at Chapel Hill, Dr. Lain served on the voice faculties of Central Michigan University, New York University, and Oakwood University.
Equally at home in the teaching studio and on the performance stage. Most recently Ms. Lain has been contracted by the Metropolitan Opera for the 2019-2020 season production of George Gershwin's Porgy and Bess. Her impressive career so far has included performances of Gershwin's Porgy and Bess at the Alte Oper in Frankfurt, Hamburgische Oper, and the Köln Philharmonie. She recently presented solo recitals at the American Church in Paris, the Dutch Reform Church in Harare, Zimbabwe, and at the Reapertura de la Iglesia Santa Teresa in Cochabamba, Bolivia. She also presented recitals and master classes at Oberlin College & Conservatory of Music, the University of New Mexico, University of Delaware, Murray State University, SongFest in Los Angeles and The International Congress of Voice Teachers in Stockholm, Sweden. She continues to sing opera, oratorio, and perform solo recitals throughout the United States, Europe, South America, and Africa.
In June 2017, she made her Carnegie Hall Debut as the soprano soloist in Ralph Vaughn William's Dona nobis pacem, under the baton of Maestra Nina Nash-Robertson. She has also been a soloist in Mozart's Requiem, Vivaldi's Gloria, Verdi's Requiem, Handel's Messiah, Bach's Magnificat, and St. Matthew's Passion.
Ms. Lain's operatic roles include "Brünnhilde" in Die Walküre, "Countess Almaviva" in Le Nozze di Figaro, the title role in Carmen, "Suzuki" in Madame Butterfly, "Polinesso" in Ariodante, "La Principessa" in Suor Angelica, "Baba" in The Medium, and "Ježibaba" in Rusalka.
Dr. Lain's research includes the intensive study and performance practice of Negro Spirituals. She has performed her lecture recital "Narrative of a Slave Woman: Songs of Hope, Justice, and Freedom" on concert stages and universities throughout the world. Consequently, she was one of 57 experts invited to author a short chapter in The Voice Teacher's Cookbook: Creative Recipes for Teachers of Singing, as part of a series addressed to various groups of musicians. Her chapter is called "Delectable Diction and Dialect in the Negro Spiritual" and it was published this summer by Meredith Music Resources.
This season, LaToya held an Artist-in-Residency at the Shenandoah Conservatory, where she presented master classes and a solo recital in collaboration with The Juilliard School Head of Collaborative Piano and internationally acclaimed pianist, Margo Garrett. She was also featured in concert at the University of Minnesota, where she presented a joint lecture recital with famed composer, Libby Larsen.