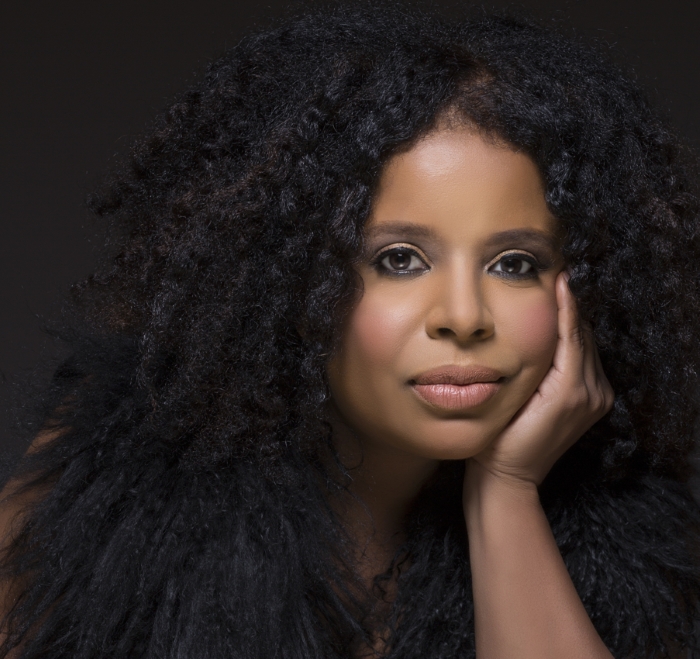 Katreese Barnes & ChamberFusic
Friday, February 1, 2019
6:00 PM to 9:00 PM
Don Taft University Center Performance Theater 3301 College Ave Fort Lauderdale, FL 33314
VAS/ JKV $35.00 General Public $50.00 Nova Southeastern Students Complimentary
For Tickets Complete the Booking Information Below Or Contact Us At:
William Riddle, Executive/Artistic Director
Venetian Arts Society
PO Box 2114
Fort Lauderdale, FL 33303
(954) 709-7447
Willie@VenetianArtsSociety.org
"Having worked with Katreese Barnes many times over the years it's no surprise to me that she has created here a work of originality and innovation on a musical journey of surprise and wonder. Her organic arrangements are a refreshing approach in today's music."
Venetian Arts Society, Nova Southeastern University and John Knox Village, present The ArtSage Alliance…arts for the ages; a multi-generational/multi-cultural fine arts program. The goal is to synthesize the total artistic, social, and educational experience and to enrich the individual lives of all in our community through meaningful and purposeful artistic presentations… evoking the vibrancy, energy, and sheer productivity that result when people of all ages come together.
Not many people can say in one lifetime that they sang background for Sting, played saxophone for D'Angelo, and was the pianist and music director for Saturday Night Live. If you don't know Katreese Barnes by name, you certainly know her music. Two-time Emmy award winner, a Grammy nominated pianist, producer and composer, Katreese has been a hidden hand at orchestrating some of our cherished cultural sounds.
After years of background work, Barnes took center stage with her EP, Something To Consider, and marshaled an ensemble into a land where jazz, classical and soul roam together. Something To Consider is a five-track effort that showcases Barnes' arranging as well as song writing. With its non-traditional rhythm section, Barnes uses a string quartet instead of guitar layers creating a signature sound that is acoustic and modern. Usually strings play Mozart, but not James Brown.
Barnes is currently working on Welcome 2 My House, a live streamed internet show that she created and where she surprises people in their living rooms with their favorite artist singing their favorite song. W2MH showcases artists in a very intimate environment while playing with a string quartet, bass, and percussions. The Motto of the Show is "We're Going to Keep The Music Alive, One Living Room At A Time."
From the beginning, Barnes has been audacious both onstage and off. Raised a military brat, she started playing piano at the age of 10, and landed her first record deal in her teens. In her early 20s she wrote songs for Chaka Khan and Roberta Flack, and in 2000 she began at "Saturday Night Live", where she worked for a decade and composed music for several reoccurring sketches, including hits like "Deep House Dish," "Lawrence Welk" "What Up with That" and the Christmas Classic "Dick In a Box" featuring Justin Timberlake and Andy Samberg. She was the band leader for season 1 of the comedy game show "Oh Sit" on the CW network, and "The Rosie Show" on OWN.
In her personal life, Barnes is a cancer survivor who has overcome adversity by undertaking her usual unorthodox approach – embracing what's natural with alternative therapies and treatments. Something To Consider brings together her stalwart spirit and the styles she loves in a way that is unique and organic. "As the repertoire expands, I hope people will hear a little bit of all the soulful influences I love in R&B, pop, classical and jazz. Why not bring them together?"
These Grand Art Salons at South Florida' premier venues and estates are our unique and innovative 21st century version of the Art Salon offering everyone in our community, whether a novice of a connoisseur, the rare and extraordinary opportunity to observe and interact with world class performing and visual artists. The VAS Art Salon presents all art and artistic cultural disciplines – music, dance, digital/new media, film/video/animation, folk arts, humanities and cultural studies, interdisciplinary events/festivals, literature, public art, theatre, performing and visual arts. Music, art, drama, and dance are tools that help us develop the mind and body, refine feelings, thoughts, and tastes, and reflect and represent our customs and values as a society.
The ArtSage Alliance Grand Salon begins with a wine reception at 6:00 pm to give the opportunity for students and community guests to socialize and enjoy and artistic and educational experience. Another aspect of ArtSage experience is "…in the Masterpiece Spotlight," featuring an additional artist and art discipline (ie., visual, literary, etc.) for an atmosphere of "art complimenting art."
At 7:00 pm, students and guests will move into the theater for Salon Concert for the performance art with our guest artist. Our goal is to offer everyone in our community, whether novice or connoisseur, the rare and extraordinary chance to observe and interact with major international artists.
The purpose is to satisfy all the senses, enrich the emotional and spiritual being, and to go "…above and beyond life's trivialities."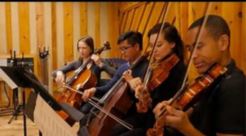 Wonder What You Are – Katreese Barnes & ChamberFusic
Katreese Barnes and ChamberFusic with the song "Wonder What You Are". Please Like, Comment and Share Watch October London uplift a fan who struggles with diabetes and depressions with his summer hit "Black Man In America" on the live streamed Welcome 2 My House. #W2MH