An Afternoon Affair
Wine & Menu Tasting
A Latin Dance Performance
featuring – Desiree Ortega, Victoria Lizeth Sierra, Angeliki Piliouras, Gabriel Ugas – "Art in Motion!"
Art Exhibit and Talk with Steven Coren, master artist
GENVAS Angel & Ambassadors Annual Membership Campaign Kick – Off
Join us as we kick-off our newest fall 2023 Sunday salon concert series! This inaugural salon is a sensory extravaganza for the eyes, ears, tastebuds, and heartstrings. The salon highlights Thasos Greek Taverna, a Latin dance performance, an art exhibit, and the opportunity to renew your annual GENVAS Angel & Ambassador membership. We also invite new members to join us for our exciting 2023 – 2024 season.
Thasos culinary staff – who brings a modern touch to Greek and Mediterranean cuisine – will prepare a sumptuous wine & menu tasting specifically created for this event. A cash bar will be available for those wishing cocktails.
Steven Coren, master artist, will display three pieces of his art and give a minute talk about his technique, and inspiration. Mr. Coren is an award-winning artist who specializes in Judaica.
This will be followed by a program of Latin Dances featuring "The Art in Motion!" dancers. Latin dances include a large group of dance styles that are united by their place of origin, their invariably passionate rhythms, and sensual performances. Latin American dances are a type of ballroom and club dances that spread throughout Europe in the 19th century. The ensemble will perform the Flamenco, Tango, Salsa, and Samba.
The afternoon is generously sponsored by Barbara Copanos
& underwritten in part by Sophia Mylona, Principal Owner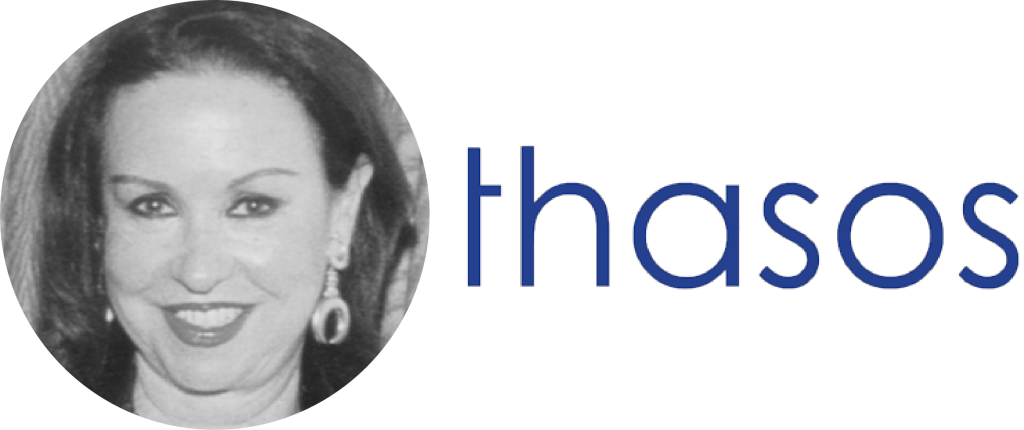 Tickets are $85.00 per person and are extremely limited. Secure you reservation today!